Sam Mitchell
Chair
Samuel is a Research Associate at the University of Bristol in the UK. Primarily, he is a physical volcanologist with interests across subaerial and submarine volcanism, but with current interests in facilitating research bridges between submarine volcanology, oceanography, and marine ecology. He is also an active earth and ocean science communicator through outreach, working on expedition vessels, and other media platforms.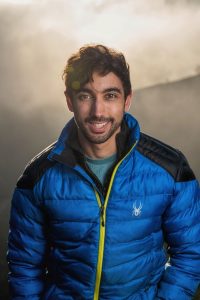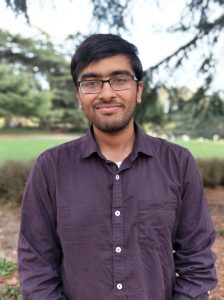 Tushar Mittal
Vice-chair
Alba González-Vega
EDI Officer
Alba is a PhD student at the Spanish Institute of Oceanography (IEO) in Tenerife, Canary Islands (Spain). She is interested in the effects of submarine volcanism and hydrothermalism on the physical and biogeochemical properties of the marine environment. Her research has focused mainly on the recently formed submarine volcano Tagoro (El Hierro, Canary Islands). She is also interested in science communication and outreach, as well as ensuring inclusivity and equity in academia.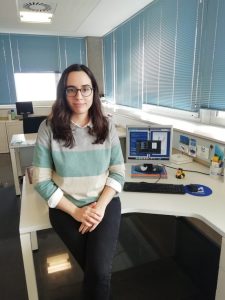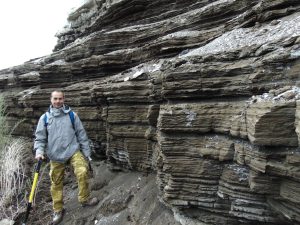 Andrea Verolino
Outreach and Engagement Officer
Andrea is a Research Fellow at the Earth Observatory of Singapore. His research spans from physical volcanology, with particular focus on phreatomagmatic systems, to volcanic risk-related aspects at explosive and effusive volcanoes in Southeast Asia.
Arran Murch
Webmaster
Arran is based in New Zealand having recently finished a JSPS Postdoc at the National Museum of Nature and Science, Tokyo. He uses seafloor observations and sample analysis to investigate how water affects eruption dynamics with a particular focus on shallow conduit and fragmentation processes.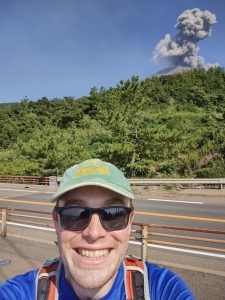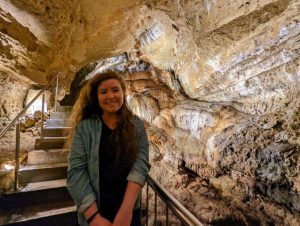 Emma McCully
Social Media Officer
Emma is a PhD student at Boise State University. Her research focuses on better constraining Mid Ocean Ridge magmatic plumbing systems through the lens of geochemical analyses and modeling techniques. She is also passionate about geoscience education and outreach with particular emphasis on inclusive teaching practices.
Isobel Yeo
Finance Officer
My research covers the spectrum of volcano-ocean interactions, from deep eruptions and hydrothermal activity at mid-ocean ridges to phreatomagmatic eruptions at shallow and partially-submerged volcanoes. I am particularly interested in understanding how marine interactions drive and modify eruption processes and how these processes interact to produce diverse marine volcanic hazards.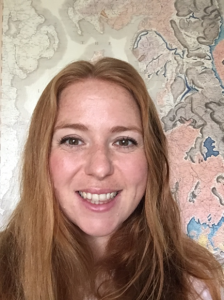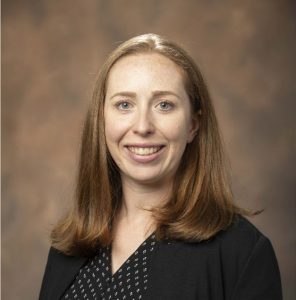 Kristen Fauria
Partners Liasion
Kristen is an Assistant Professor of Earth and Environmental Sciences at Vanderbilt University in Nashville, Tennessee. She uses laboratory experiments, models, and remote sensing observations to better understand the timing, mechanics, and consequences of explosive submarine eruptions. Current projects include laboratory experiments to assess the water ingestion rates of hot giant pumice clasts and remote sensing analysis of the 2021 eruption of Fukutoku-Oka-no-Ba volcano, Japan.
Paraskevi Nomikou
Event Officer
I am interested in marine volcanics, seafloor eruption processes, and the evaluation of marine volcanic hazards that impact human populations in the coastal environment (like Kolumbo volcano in Santorini). I am trying to translate my enthusiasm for sea floor exploration using innovative marine technologies to younger students through educational lectures at the university along with virtual and augment reality.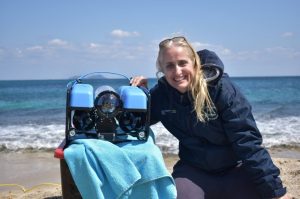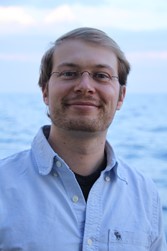 Tom Kwasnitschka
Secretary
Yen Joe Tan
Earl career Representative
After obtaining my PhD from Columbia University and completing a postdoc at Stanford University, I have been an assistant professor at CUHK since 2020. I analyse geophysical data (primarily seismic) to study earthquake and volcanic processes, with special interest in those beneath the ocean.